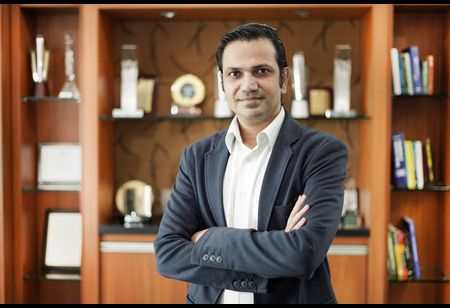 Data Analytics in Manufacturing is an emerging concept that has become the centre of attention for industry. In a recent interaction with the Editor of Siliconindia, Dr Richard Lobo, Head - Innovation & CQH, Tata Chemicals, shared his insights on how the analytics are leveraged to improve decision making, deliver superior customer experiences, operate world-class manufacturing facilities, to name a few.
Dr Richard Lobo
holds over 20 years of experience running large multi-billion dollar corporations. The bulk of it is within the Tata Group across Tata companies with a wide spectrum, from profitability improvement to delivering Business Excellence to launching businesses and so on. Previously, Dr Lobo was the corporate (global) Head of Strategy for the company; he was formulating strategies for the company in South-East Asia, Australia, Africa, South America and so on.
Tata Chemicals' global footprint is spread across almost all continents; it has operations in the US, Kenya, UK, South Africa, Singapore, among others. In an interaction, Dr Richard Lobo shares his insights on how analytics can catapult and transform the manufacturing industry as we know it.
Enlighten us about the role of analytics in the manufacturing industry.
In my view, Data Analytics in many ways is not new to the manufacturing industry. The use of statistical tools to improve quality and productivity has been around for many decades. Today, the paradigm has shifted – it is not enough to focus on shop floor productivity and performance. Analytics are leveraged to improve decision making, deliver superior customer experiences, operate world-class manufacturing facilities, gather insights and take action on emissions, improve speed to market, increase service effectiveness, and much more such as ensuring the first line of cyber security in-house.
The ability to capture any data, any time, and anywhere has transformed the ability of manufacturers to uncover real time issues, recognize patterns that allow them to enhance processes, boost supply chain efficiency and determine variables that impact production, and hence improve operational excellence and cost competitiveness.
What is the changing scenario on the same?
I believe that from a manufacturing standpoint, the spectrum is quite broad in terms of which companies would have adopted it first. But, if you look at it, during the 80s when we had commodity manufacturing, for instance, steel making, we had to make sure we used various kinds of data gathering mechanisms because the furnace needed to be run at a specific temperature, the production of the quality of steel needed to be monitored, and all other efficiency parameters needed to be of extremely high quality. As a result, deep statistical analysis was required for every effort to increase the availability of insights from data and hence reduction in the decision making time would tell the difference between a best in class performing and an average company.
The Digital Transformation - With the advent and ease of access to artificial intelligence, advanced analytics, robotics, IoT-based sensors and devices, Industry 4.0 empowers manufacturers unlike never before.
The significant changes induced would be Intelligent or Smart Automation, Democratisation – no longer are insights and knowledge the mainstay of domain experts, Hyper Customisation to User Experiences of Products and Services, Ease of accessibility to Analytical tools, many being off the shelf and finally, analytics has become a core function in many organisations, not to mention the multitudes of start-ups in the space.
What are the trends following in the past three to four years?
The world of analytics in manufacturing was largely focused on productivity and performance. But globally, if you look at it today, manufacturing companies, regardless of the sector, predominantly talk about the benefit of data. The trends that they put their bets on are things like predictive analytics, higher ability to gain insights into the supply chain etc.
Ecommerce companies are also leveraging this to get a better insight into discerning variations in supply chain management, better demand forecast for products, better warehouse management, ultimately aiding their inventory composition. Data mining also provides them with a deeper understanding of customer knowledge, experience and satisfaction of their and the competition's products, giving them better operational effectiveness.
Kindly tell us about the Smart Manufacturing at Tata Chemicals.
Tata Chemicals' plant at Mithapur in Gujarat is an 80 year+ young manufacturing site. The site has embarked on a journey to become a world-class, smart factory. It is implementing the Digital Enterprise – the connected plant concept – in collaboration with a globally reputed organisation. With this, systems, processes and functions are being connected using 'data' as an enabler by employing world-class technologies such as Analytics, IIoT, AI/ML algorithms, etc. The system integrates data from multiple applications (distributed control/production systems / ERP / supply chain management /customer relationship management systems) into integrated analytics dashboards for real-time monitoring of plant operations, supply chain optimisation and inventory control.
The world of analytics in manufacturing was largely focused on productivity and performance
IIoT application is being implemented in carbonation towers and boilers. This comprises of creating a digital twin of the process using AI/ML techniques with the benefit of prescriptive analytics and generation of online advisories to run the operations more efficiently. Another example is the use of satellite image analytics which is benefiting us in improving the predictability and efficiency of solar salt operations
At the business level, we are able to maximise sales; ensure efficient cash flow management; expand the value-added portfolio of products, engage closely with customers to provide delightful experiences, higher operational excellence and cost competitiveness and at the same time ensure the highest priority and action towards safety and sustainability
What are the reasons for Data analytics that came up to help the industries and cut down on their emissions?
Traditionally, manufacturing companies were responding to the need of the hour. If there were environmental regulations and emission norms in place, they would then adopt various tools to be able to monitor the emission.
Now, companies have begun to take proactive measures and action towards sustainable practices instead of adopting them as a response. They have realised that it isn't just a good thing to do for business, but a must for the future. Companies can also get access to readily available tools, which are possible today and in a fraction providing greater insights into sustainable steps and practices. There is another upcoming and interesting concept called digital sustainability. It helps with water conservation, checking on carbon emissions, and resource recycling. The core of digital sustainability is data that provides analytics and insights for intelligent solutions, helping us become more effective in adopting practices that are greener (in the near term) and carbon-neutral (in the long run).
How do you see the future of the talent pool in India?
We are blessed with the most brilliant talent right here in our country. A fair amount of startups in recent years have been completely centred on data and analytics while many Unicorns are leveraging the power of data and analytic backbone to deliver disruptive business models. These are intelligent minds creating exciting ventures.
The talent is shifting too; it is now not just keen on coding projects. They are quickly learning that there is value in understanding how to look at disparate and discrete data points and then make a story out of it. As software developers and engineers are now realising that they can also switch towards looking at data efficiency. So, while somebody is creating these platforms and these technologies, there is a greater need for people to use them, connect the dots and tell the story.
Besides, today, companies are also focused on hiring talent that has the expertise to do data mining, data analytics etc. Management teams are able to respond more effectively to changes in their operating environment if they have insights from data and analytics – the closer to real-time, the better. Based on this, they can make decisions in this unpredictable world.
Share your opinion on "Future gain prospects of the manufacturing sector due to Data Analytics".
In many ways, the future is here. Companies have begun to embark on their Digital Strategy and Management teams –be it Corporations or the Small and Medium Enterprise use Data Analytics on a daily or hourly basis for decision making.
The future, I believe, will strongly be centred on some select areas. One, as I mentioned, is digital sustainability, the other is ESG. Data Analytics will be used more and more particularly in the manufacturing sector around safety, delivering greater value across a higher level dimension.
The next layer, which I see as the future where companies will derive greater value from is the fact that we'll be able to have circular economy models that will be embedded in the value chain of manufacturing, essentially meaning that products will not go to waste. When the product reaches the end of life, it will get converted back into another product, returning to another value chain. Data analytics will enable R&D/innovation or even current manufacturing teams to reset and create a circular economy as part of their balance sheet. It will also allow us to address some very critical emission problems we are facing today.