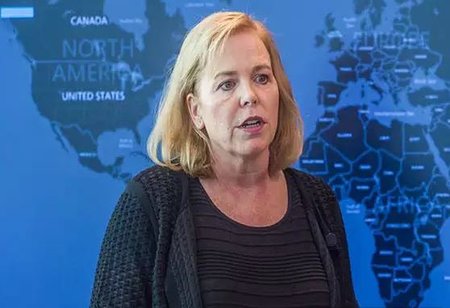 Mary is a leader in community service. As an Assistant General Counsel, Regional Lead, Microsoft Digital Crimes Unit Asia, she oversees the initiatives, programs & strategies related to Microsoft Asia's efforts to prevent or disrupt organized cybercrime and online tech support scams through public-private partnerships, coordinated enforcement, & customer engagements relating to cyber security and Microsoft's digital trust commitment to its customers.
Over the past months, we've seen organizations of all types and in all industries rapidly undergo an unprecedented shift to working remotely. From virtual proceedings, including parliamentary sessions and legislating, to leveraging technology to enable the dramatic expansion of remote classes, it is truly inspirational to see the ways technology is being used to stay productive and connected even when people are working apart.
While millions of people around the world are now working remotely due to the lockdown, are they sure they are doing so safely and securely?
It's an essential business question to ask at the best times. But it is even more so nowadays. These days, our inboxes, mobile alerts and news updates are all about COVID-19, all the time. It's overwhelming and attackers know it. They know that many people are clicking without thinking because stress levels are high, and the attackers are taking advantage of that. Therefore, we are seeing an increase in the success of phishing and social engineering attacks.
Microsoft's intelligence shows that these attacks are settling into a rhythm that is the normal ebb and flow of the threat environment, where every country in the world has seen at least one COVID-19 themed attack.
Attackers don't suddenly have more resources. Instead they are pivoting their existing infrastructure for the distribution of ransomware, phishing emails, and other malware, leveraging COVID-19 keywords that get us to click on links or open emails. Once we click, they can infiltrate our inboxes, steal our credentials, share malicious links with our coworkers, and lie in wait to steal the information that will give them the biggest payout.