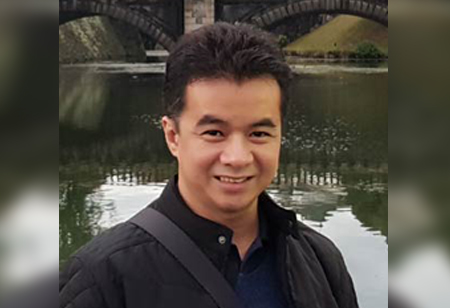 Being a data scientist by profession for more than 20 years with an extensive business exposure, I can confidently say that predicting future outcomes should always be paired with a strong resolve on how a business would like to establish itself. Having just one of the two (1. Capability to predict the future and 2. How you want to participate in the predicted future) will simply prolong your journey towards your goal.
The story that I'd like to share with the readers of this article is my personal experience that highlights the strong benefit of having both.
At the start of 4th quarter of 2017, I handled a project that aims to consolidate the communication platform of my company. Being a company that has been with Salesforce, it was a logical choice for us to go with its Marketing Cloud (SFMC) module as the tool that will manage the communication platform of our customers. This is a significant investment for the company and being the head of the team that manages this tool, the opportunity to maximize its potential not just in interacting with leads/customers but also in the usage of the data that goes with the tool to predict leads/customer behavior has really been the main goal for me.
The campaign management system was successfully installed within the company's ecosystem by the end of 1st quarter 2018 with my team only knowing the basic use of the tool. 2018 and 2019 went by with the level of leads/customers' interaction improving rapidly. From just simple email or sms blasts to enabling face-to-face interaction between leads/customers & the distributors, enabling immediate interaction with web traffic and closing sale of simple products are just a few capabilities that we can now do using the tool. During these times, as we are increasing efficiency in our interaction with leads/customers, enriching of data on digital engagement is also increasing as fast.
By 2020, we are already at the stage where almost all our campaign activities make use of the tool. Then pandemic hits, which further emphasized the importance of this tool to enable interaction in an industry that is largely relying on an in person meeting of leads/customers and our distributors. With lockdowns happening across the Philippines, the opportunity to gather as many leads in multiple ways has been reduced to just online. Generation of leads from the website and continuous interaction with our customers has relied heavily on the campaigns that we are launching via the campaign management tool.

Webinars, creative web forms, strategic partnerships via online means and social media adverts had to be executed with strong integration with the tool. The flow of data had to be thought of very carefully to enable immediate interaction with leads/customers. At any point in time, the market engaging with every campaign had to be sized accurately. This is where I personally witnessed the strength of the tool because of its capability to handle multiple campaigns with high level of precision and accuracy.

In flow of leads has been very healthy from our partners and hence, a mechanism that separates "engaged" leads from not becomes an imperative. This is where the "enriched data on digital engagement" becomes handy. For me, I see this as the application of analytics using campaign management data, which has been the intent from the time the decision to go with the tool was made.

Metrics such as opening of email, number of times an email was opened, clicks on links, CTAs all the way up to unsubscribe had to be given corresponding weights thru modeling to determine engagement level of leads/customers. We made the scoring happen as the leads/customers are going thru their journey and more importantly, enabling the appropriate action depending on the level of engagement. Again, another display of the tool's capability to handle complex campaigns.

I'd like to highlight an important point that it is not just about launching campaigns for the sake of it that makes the difference. It is about deciding objectively, which campaigns will make your market feel that they are taken cared off as opposed to spamming their inboxes with your messages. From 8 campaigns that my team used to do monthly before the set-up of the tool, we have multiplied this by 4 or 5 times a month, which demonstrates how much we have optimized the use of the investment that the company has made.

I couldn't be any more fortunate than how I am now. Having the chance not only to see an innovative technology and analytics working together to improve relationship between the company and leads/customers but also play a very integral role in making sure that this is achieved. This, in my humble perspective should always be the goal of CRM regardless of industry. After all, the future is something that should not only be predicted alone but more importantly, built as to how we see ourselves making a difference in it.