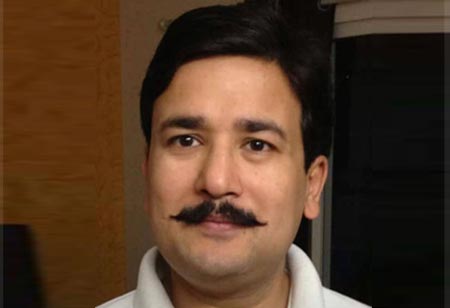 Have explored a variety of roles in a professional life of more than 20 years spanning Public sector, Government, Private Sector and Startup. My journey began with State Bank of India as Probationary officer and then I moved to Government of India through Civil Services in 2001.
HR leader with experience across sectors (Pharma, IT, Healthcare, Banking & Telecom) in setting up of HR processes, re-engineering them and leading complex assignments, I have led teams in entire gamut of HR (Talent management, Talent acquisition, Compensation & benefit, Plant HR, R&D, international markets). Having done Post Graduation from National University of Singapore on Lee Kuan Yew Scholarship, PGPEX from IIM Calcutta & GPHR, I have designed and executed interventions to develop organisation resilience & capability aligned with existing and emerging trends.
None of us had anticipated pandemic of this magnitude with such drastic impact on our lives and livelihoods. Many industries especially those associated with mobility have been impacted with such ferocity that it has put them behind many years. Millions of vulnerable segments have seen standards of living decline greatly. Any crisis is a great opportunity as well. Through history of mankind, the ability to deliver results consistently in various contexts has been a challenge even for the best of the leaders, organizations and indeed for the civilizations. We have the benefit of hindsight hence sharing key things for pursuit of excellence to realize our fullest potential.
Build Capacity -
While there is an element of chance in any great success however building capacity is sine qua non. Individuals, teams, organizations, or civilizations can deliver only if they have capacity above the threshold where results can be achieved. The world is changing faster than ever before however building capacity aligned with emerging trends is must for excellence. It requires critical analysis, internalizing failures, learning from them and building capacity at individual and collective level to exceed goals.
Adaptability -
Even great professionals/ organizations alike have not delivered many times to their potential because they could not adapt themselves with key trends or stakeholders. It is vital to adapt as per the ecosystem and work together with key stakeholders to deliver value. Those who catch early trends (Business, Technological, Social, Regulatory and more) and work on change management aligned with emerging opportunities achieve transformative impact. Pandemic has accelerated trends of virtual engagements be it education, entertainment, or retail. It has also renewed out attention for sustainable development with focus on renewable energy and automation. Those of us who would demonstrate agility aligned with these emerging trends will excel.
Learning Mindset -
Failures and setbacks are part and parcel of life and bouncing back with grittiness is a must to excellence. Of course, the best way is to learn from mistake of others however individual errors of judgement and resultant failure are not uncommon given our frailties as human being. We must build the behavior of seeking sufficient Information before any major decision be it education, career, launching a service or product or even relationships. The information available may be biased as at times as it is in the self-interest of the parties concerned to colour the reality. However,with effort sufficient information can be found out and this will help us in avoiding explicit mistakes. We gain diverse perspectives from reading and interactions hence building the habit of reading and surrounding ourselves with people who pursue excellence is a must as well. We should have high degree of self-awareness as our self-perception should not vary much with those with whom we interact. Seeking regular feedback and reflections both will help in building the best