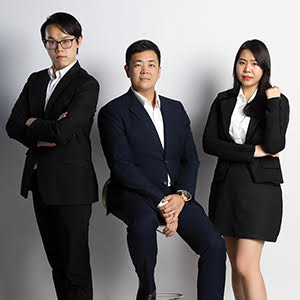 ISO certifications have become extremely vital in order to ensure complete safety and superior quality of the products as well as services involved in international trade. ISO certification is an integral business component for product manufacturers to integrate within their systems as it provides validation proofing thorough authenticity to the offerings of the industries. Lex Pantheon Consultancy is an organization that helps improve clients' businesses by implementing numerous ISO management systems. The company comprises a versatile and comparatively young team who are vibrant and ready to try out new ways to carry out ISO implementation.

Lex Pantheon offers a full set of ISO management system templates ready to be used at any given point of time. The company is backed by its team of experienced consultants/experts on the go and are equipped with flexible solving skills to overcome client's challenges while implementing ISO Management System. Further, the consultants are willing to go the extra mile to see clients' issues solved. The company offers prompt service deliverability with the help of advanced technologies.

Beacon Of Knowledge
Lex Pantheon aims at becoming the client's beacon of knowledge and to advise clients around latest advancements or development on laws and regulation that is relevant to them. The company has been striving towards providing first-hand information. The company has been hand holding its clients to enable a seamless implementation while keeping in mind the local laws and regulation. Lex pantheon also utilizes cloud-based technology (LexPoDS) to ease data collection in which it will enable clients to avoid clumping their operation with manual hard copy data collection by speeding up the operation effectiveness.

LexPoDS is used as a documentation system that enables clients to store and update SOPs and forms, in which it will also act as a reminder to clients of the routine update of certain records. This cloud based system will eliminate the client's need to print documents and in turn its an initiative for the client to be environmentally friendly and be one step further in their social compliance effort.

One-Window Solution
Lex Pantheon services include professional coaching and mentoring services, ISO implementation of QMS, EMS, H&S, MSPO, BCM, HACCP, FSMS, ABMS, GDPMD and many. Lex Pantheon's implementation modus operandi starts from Gap Analysis, wherein, the team will
start to gather information from the operation of the client so as to have a basic documentation situation that is in current practice of the client at that point of time. Secondly, awareness training is carried out to the client's key personnel to let them understand what they will be anticipating and also to take this chance to appoint the management representative that will be championing the complete ISO implementation.

Post that, Lex Pantheon's team will start developing documents that are of requirement of the ISO standard respectively online or onsite. Thereafter, Lex Pantheon hands over the complete documents that are tailor made for the client and will begin the process of amendment should there be any need to wrap around the client's daily operation; thus ensuring the SOP/forms created reflects what the client is really doing. Internal audits are also done in a period where the data collected is enough to show auditors. After conducting audits, Lex Pantheon introduces several certification bodies for the client to decide and make comparisons.

In addition, Lex Pantheon will continue to consult clients wherever/ whenever the clients face any hurdles. "Lex Pantheon with its innovative approach has been successfully aiding clients in seamlessly implementing certification. Our team also provides training to the key personnel that own the respective SOPs of forms to slowly adapt, use and familiarize the SOPs and Forms after the external audit", highlights Alexander Ong, Director at Lex Pantheon. The idea of LexPoDS was devised with an initial objective to ease client's burning needs to print large numbers of hard copies, SOPs, updating records and listings, and most importantly overcoming the hassle of finding documents or records as documented proof during external audits.

LexPoDS helps in uploading SOPs, records and lists so as to avoid having to print out large numbers of hard copies. Clients can download their documents anywhere and everywhere as long as the key personnel has a laptop ready with a stable connection. It also allows the client to give temporary access to the auditor during external audits which will reduce drastically the time wasted in finding documents to show as documented proof.

LexPoDS is also getting revamped with exciting features that could benefit Lex Pantheon's clients. The features that will be included is that the client can update records and amend listings through an app that is installed in the key personnel's Smartphone. There will also be a reminder to the key personnel that it is time to update or review a certain SOP or to update certain records namely measuring equipment yearly calibration etc.

"Going forward, our three year plan is to provide professional training to become auditors or consultants to fresh graduates, school leavers, unemployed or working employees to have an extra option for their career advancement. The trainees can either be absorbed into Lex Pantheon or they could opt to become a freelance consultant or auditor that could provide freelance services of auditing or consultancy. This way, we ensure the continuity of fresh talents that could hit the ground running once they are absorbed back into Lex Pantheon", concludes Alexander. Further, by early 2023, will be establishing its HQ.

We offer prompt service deliver ability with the help of advanced technologies, wherein, we have been continuously leveraging technology to revolutionize typical ISO management system implementation

By 2024, Lex Pantheo. By 2025, Lex Pantheon also intends to establish a company/entity to provide training for consultants and auditors to be absorbed back to Lex Pantheon.

Alexander Ong, Director
Alexander Ong is an experienced executive leader with legal, risk and compliance background and over 20 years experience across professional and financial services sectors. Experience includes working extensively with boards and executive leadership teams on strategic outcomes.